Any High School Student wearing the theme for the chant team will get in free today, along with wearing a Redbird shirt. Denning and FIS students do not forget your Redbird Superfan cards! Football (9/17)

Congrats the Papa John's Athletes of the Week! Laela Kohzadi for volleyball, Gavin Mann for football, and Hannah Adkins for cheerleading! Great job Redbirds!! Keep up the great work!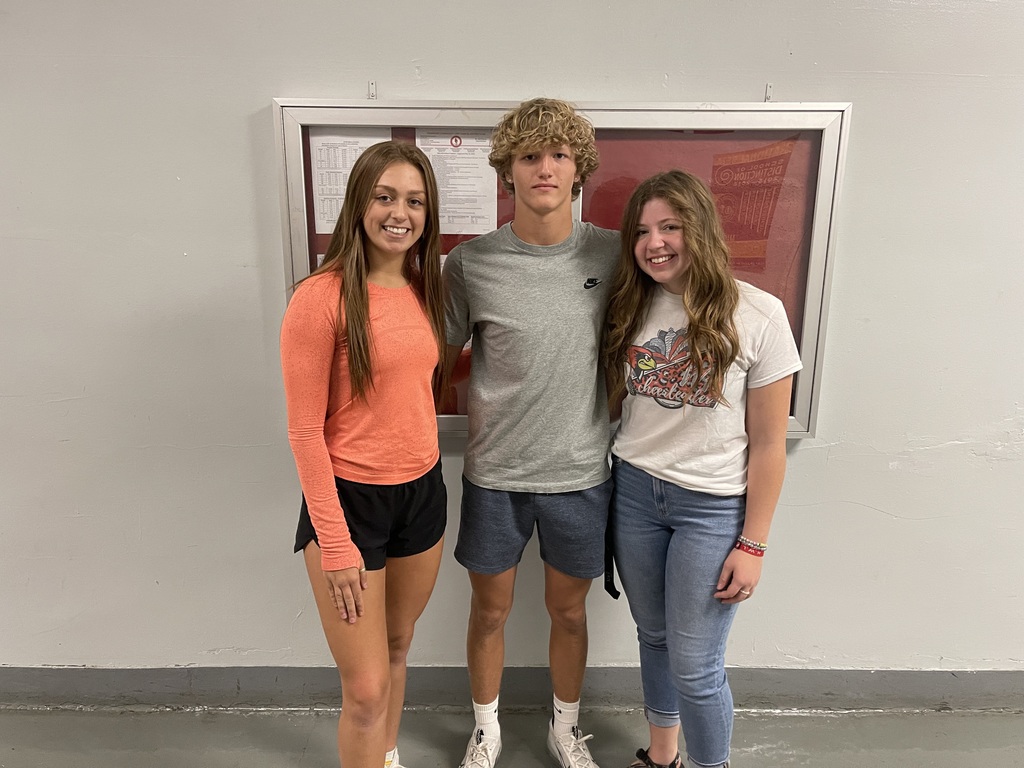 Our Redbird Superfan shirts have arrived. They have been delivered to FIS and Denning. I have already noticed some of our students using the cards to get in free to our HS home games. Those students who earn the shirts will not only get the shirt, but they will get into any HS home event for free the rest of the year as long as they are wearing the shirt to the game!!!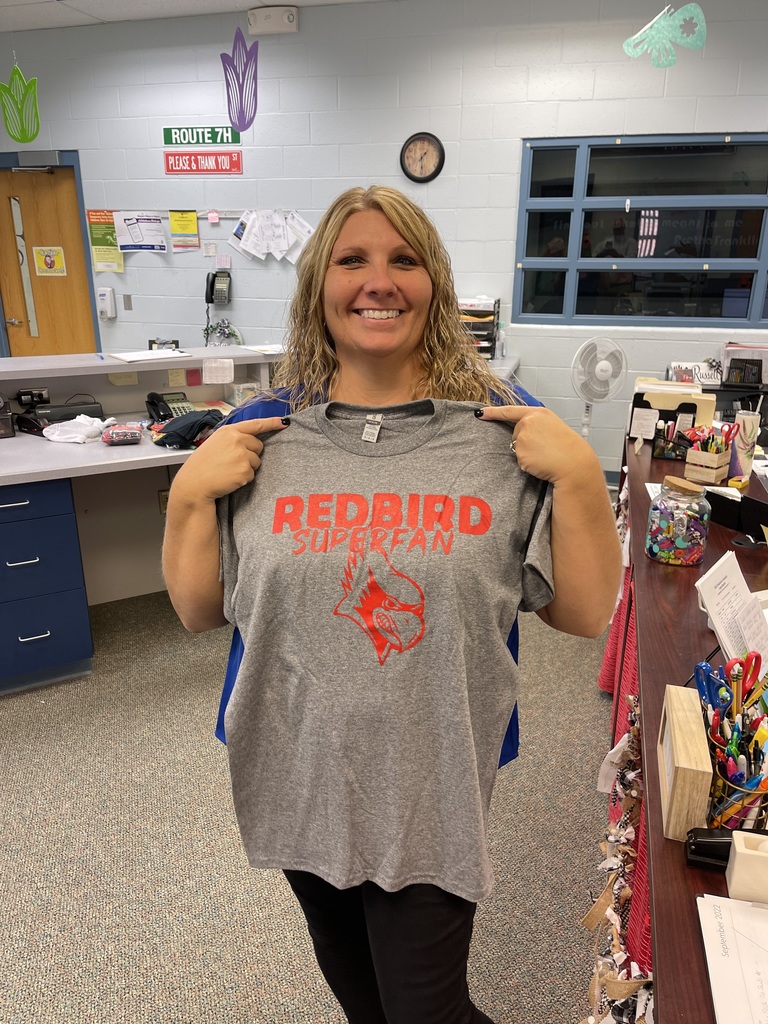 This morning, Frankfort CUSD #168 Administrators received a report of a potential threatening note being passed between students at Central Junior High School. The CJHS Principal and other District administrators investigated the threat and reached out to the West Frankfort Police Department and its officers. CJHS was briefly under a soft lockdown, slightly delaying the start of the lunch periods. At the conclusion of the investigation, it was determined that there was not a valid threat. District Administration along with officers of the WFPD will continue to investigate this and any potential threat reported to them as we work to ensure the safety of our students. We continue to rely on everyone to help us stay alert and report potential situations and needs as we work to educate our children each day. # # #

Good Luck to the Boys Golf team at home today! Good Luck to the HS Volleyball team at Benton tonight! Good Luck to the Cross Country Team at Massac today! Good Luck to the Girls Golf Team at Marion today!

Good Luck to our Boys Golf Team at Marion and Good Luck to our Girls Golf Team at Salem today!

Volleyball action tonight against Harrisburg at home!!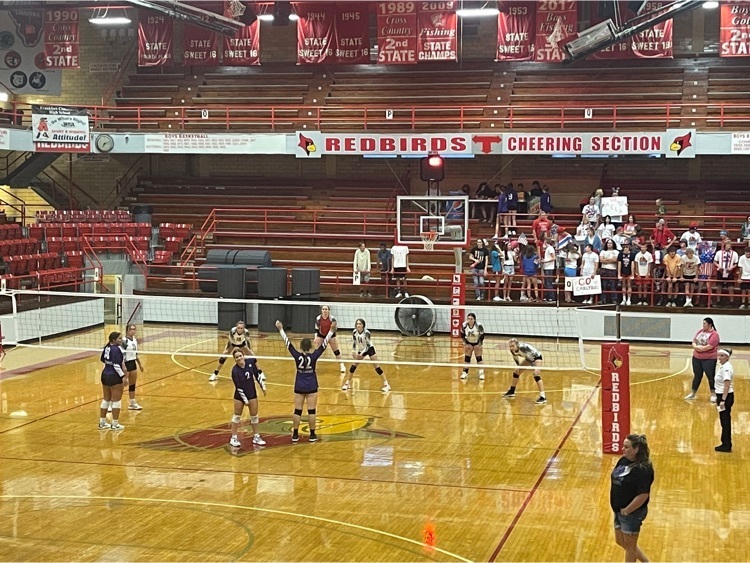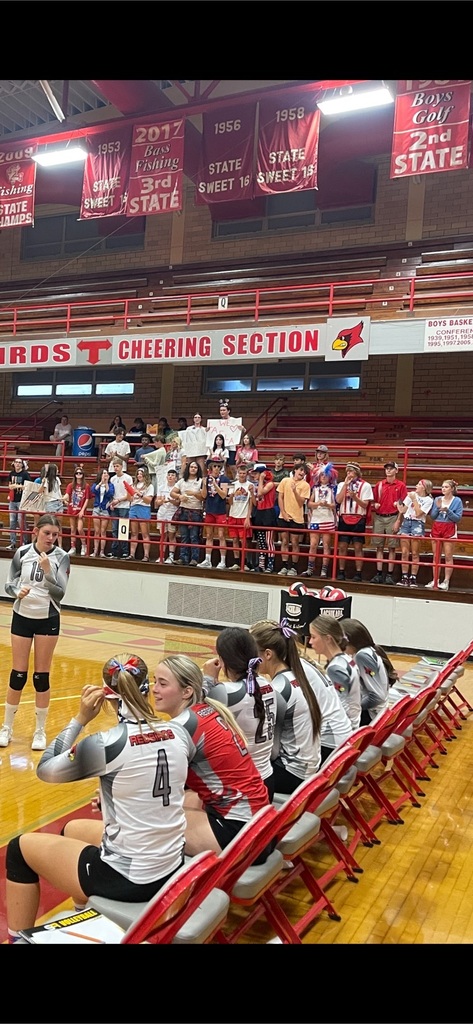 Sophomore Football Home game tonight (9/12) 6pm. Come out and support the team. Any student wearing a red shirt or a Redbird shirt will get into the game for free tonight!

Here is our Homecoming Week Activities. Homecoming Week starts October 3rd and runs through October 8th.

41 to 14 Redbirds up on Sparta. 3:11 to go!

34 to 14 Redbirds! 7 minutes to go in 4th.

28 to 0 Redbirds. Halftime!! At Sparta

After 1. Redbirds up 7 to 0 at Sparta.
Help support DES during our annual Fall Fundraiser! All proceeds enhance the educational experience for students at Denning. To donate online go to
www.paythankyou.com
. Organizational ID: 498522 We appreciate your support!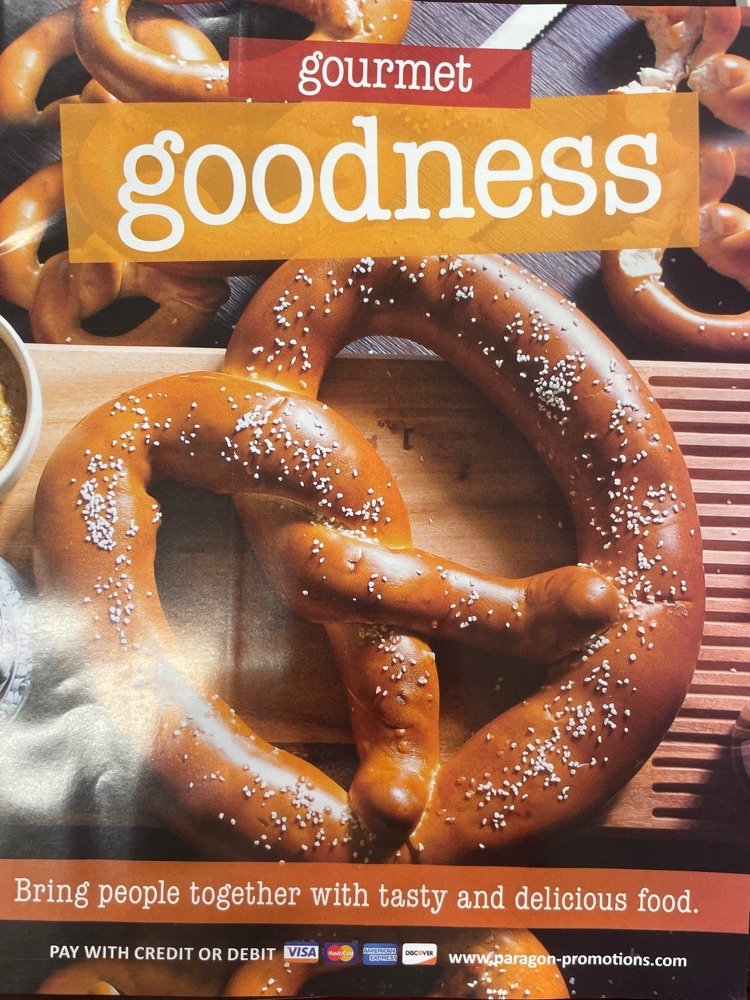 Congrats to our Papa Johns Athletes of the Week. This is the HS's first week doing Athlete of the Week. Normally, we will just have two athletes. The athletes are Lucas Whittington for boys golf, Quincy Bates for girls golf, Anna Rolla for volleyball, Libby Berthoux for Cross Country, and Brady Melvin for football. Great Job!! Keep up the great work. # GoRedbirds!!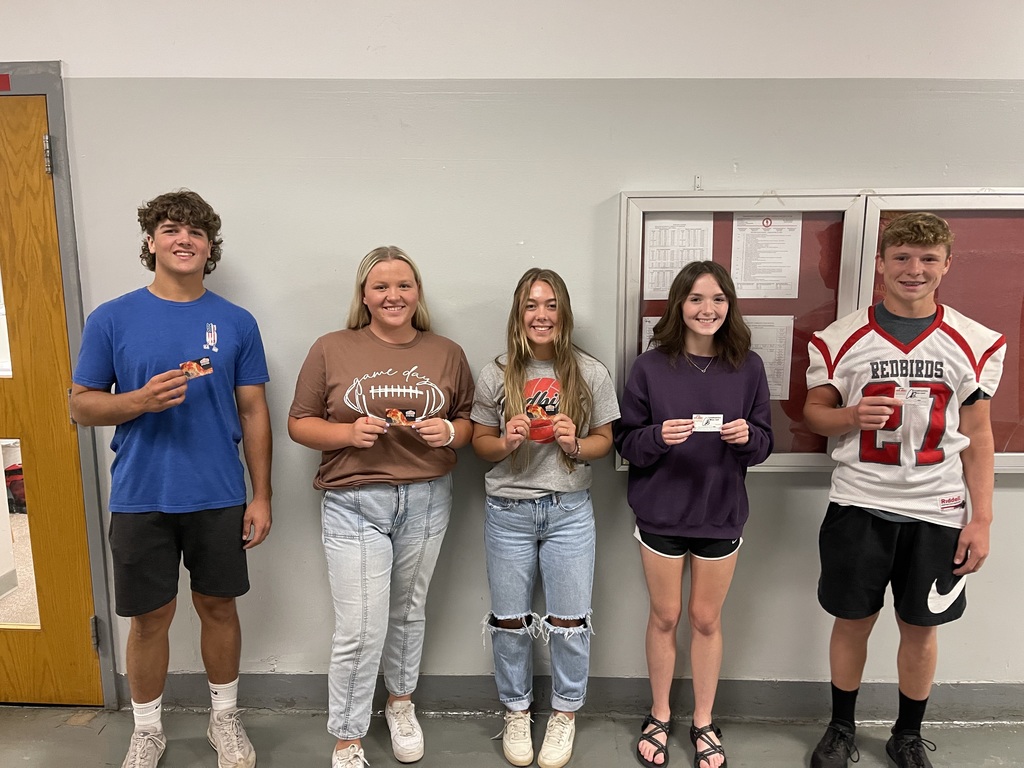 Good luck to the Football team tonight in Sparta!! #Go Redbirds!

We have updated our app and website with our HS sports schedules through our winter seasons. You can just go to the Frankfort Activities Page, click on menu, then documents. From there you will see the 2022-2023 sports schedules. Click on whatever sport you are looking for. We will try to keep these updated. Just understand that sometimes things change quickly. When that happens we try to put that on our social media as well.

Redbirds up 8 to 7 in the 2nd at Pinckneyville! Go Birds!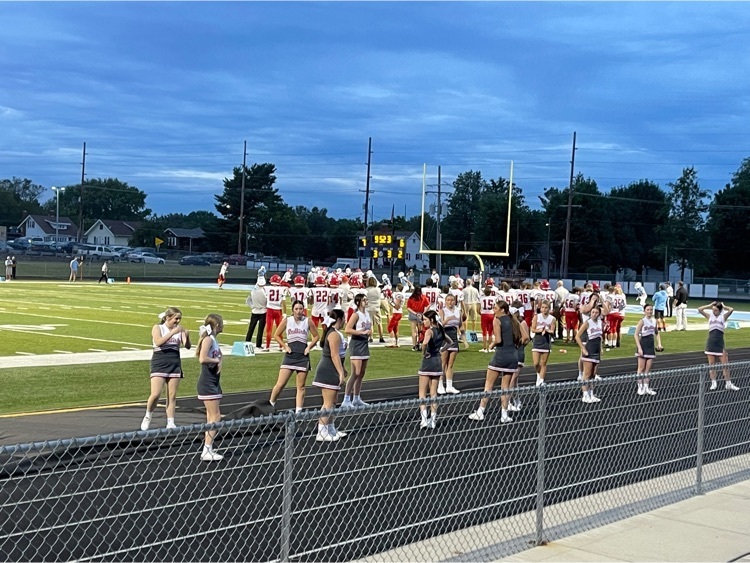 Good luck to the Varsity Football team tonight (9/2) at Pinckneyville. Game time is 7pm. We also have a Sophomore game tomorrow (9/3) at 11am. Hope to see you all there. Tomorrow's game any Redbird student wearing a Redbird shirt or a red shirt will get into the game free!