First Day of Student Attendance
Tuesday, August 16, 2022
8:00-12:30 (1/2 Day)
When you enter this school, you are scientists. You are explorers. You are important. You are loved. You are respected. You are a friend. YOU are the reason we are here!
Arrival and Drop-Off Procedures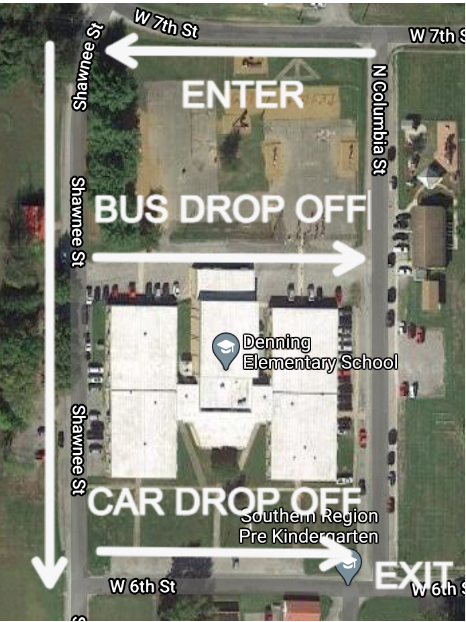 Student Drop-Off Map
Students may enter the building starting at 7:30 a.m.

All students enter the main front entrance and go directly to the cafeteria until 8:00 a.m.

ONLY Kindergarten parents may walk their kindergartener(s) to the classroom. Please enter the Southeast and Southwest front doors nearest to your child's classroom. Orange signs mark these locations.

All other parents may walk their child or children to the main front entrance.

Breakfast is offered between 7:30 and 8:15. All students are given the opportunity to eat breakfast before going to class.

DES staff will be throughout the building to greet and assist students.
Recommendations:
Place a piece of tape or a sticker that identifies your child's name, teacher, and dismissal plan.

Send a few school supplies in at a time, so it is easier to manage for your child.

Label your child's personal items with their name.
Dismissal Times
1/2 Day In-Service
(K) 12:30 (1) 12:40 (2) 12:45
Early Dismissal
(K) 1:50 (1) 2:00 (2) 2:10
Regular Dismissal
(K) 2:25 (1) 2:35 (2) 2:45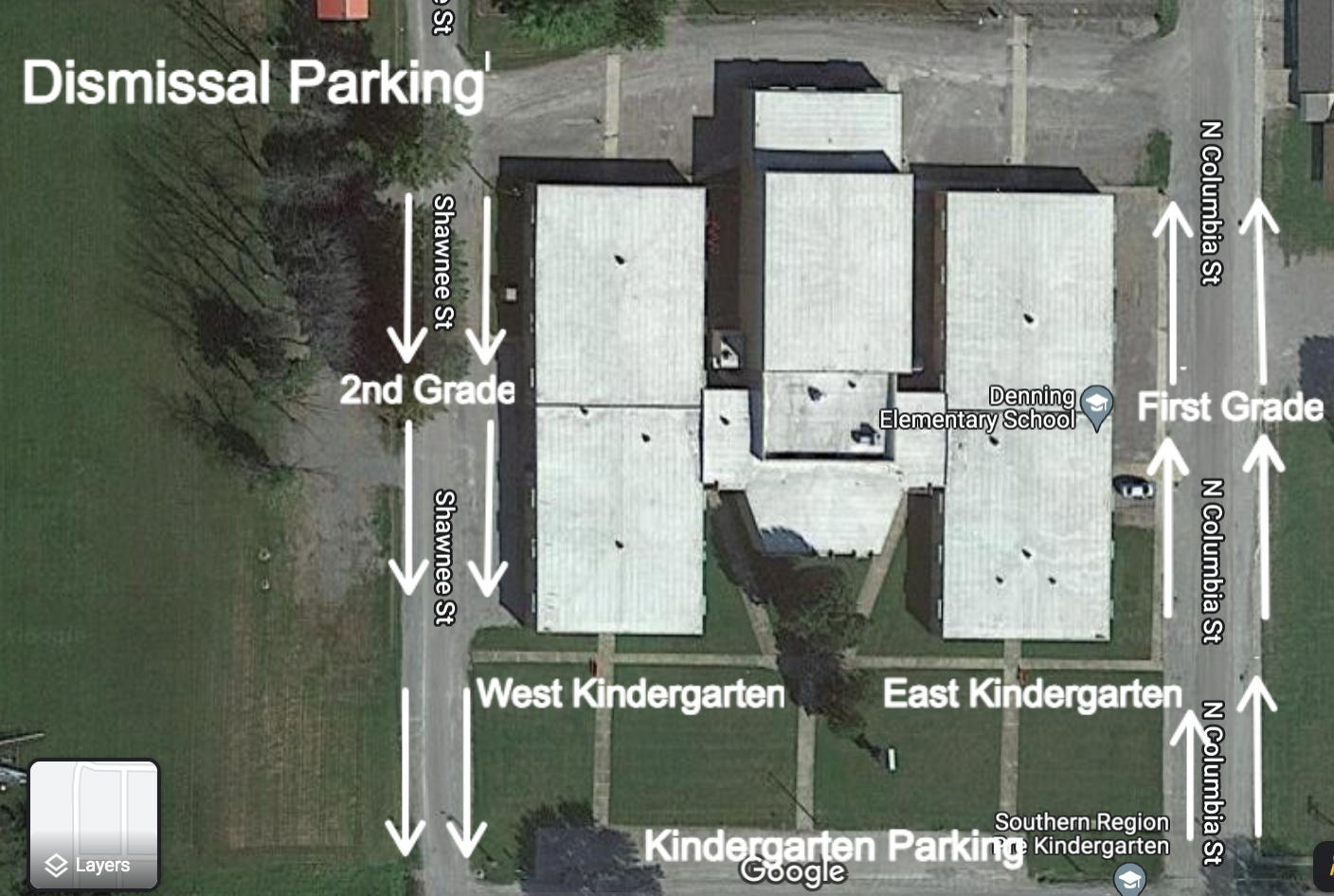 Dismissal Grade-Level Parking
The first day of student attendance is a 1/2 day. We begin dismissal at 12:30.

There is NO PARKING next the school building. Please park parallel with the road nearest to your child's dismissal door.

All individuals who are NOT listed as parents, guardians, or emergency contacts for a child, will be asked to show I.D. to pick up.

Please be cautious of small children.
Please connect with your child's teacher on ClassDojo for classroom information.